Appointment of New Leaders of D&I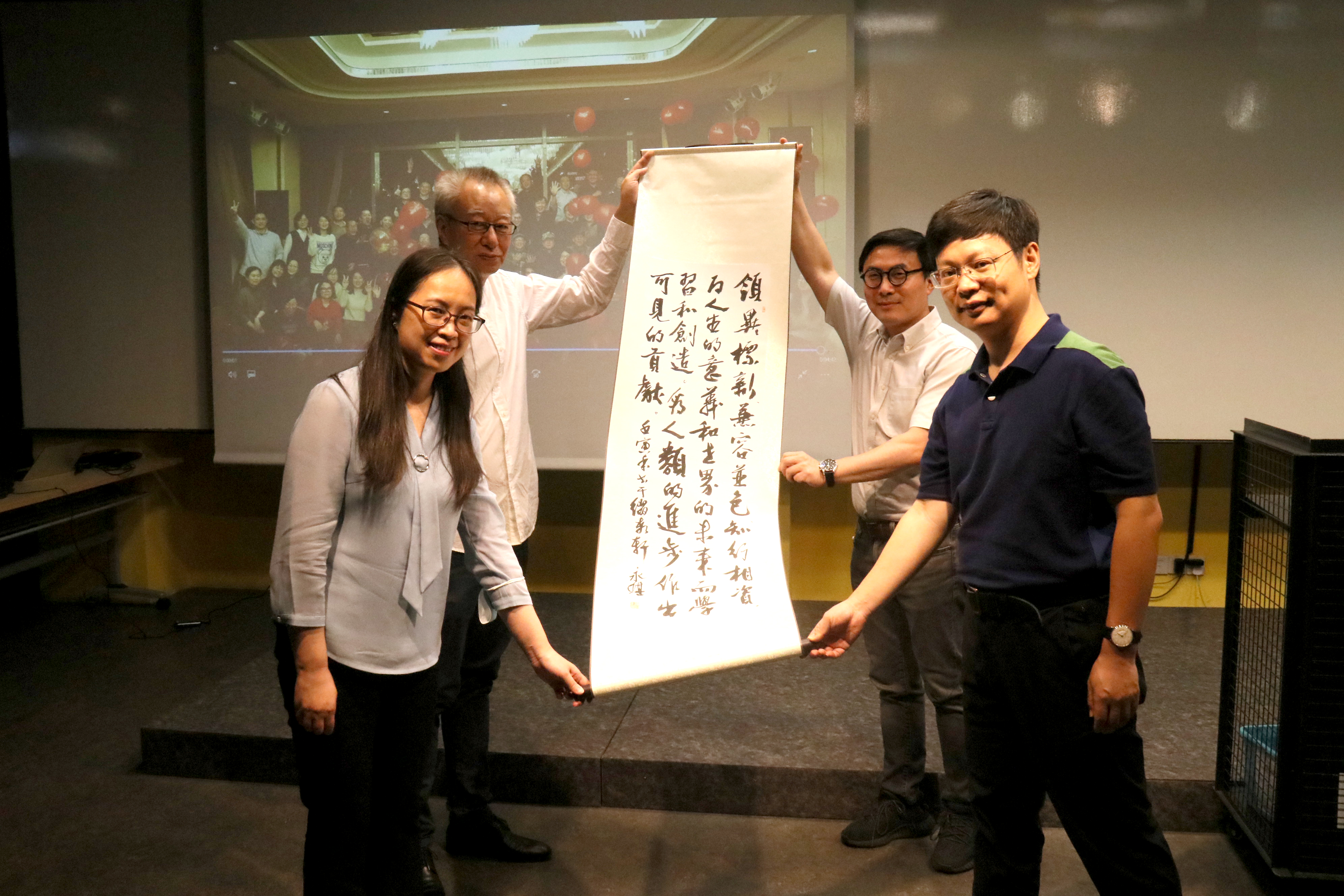 Since April, 2022, Ms. CHEN Yan has been appointed as the new Secretary of D&I Party Branch, and Prof. HU Fei has been appointed as the new Dean.
Recently, a small ceremony was held, at which the new leaders expressed appreciation to Prof. LOU Yongqi, the former Dean and Prof. FAN Shengxi, the former Party Secretary. Prof. LOU Yongqi expressed support and confidence to the new leaders and presented them a gift of a calligraphy.