From the Fashionable World to the New Communities
Curator: Prof. Jie SUN
"Communities are the source of wisdom and the cradle of innovation. They are the power of change." stated by Prof. LOU Yongqi. Indeed, design in contemporary context is not only about solving problems either social, aesthetic or functional, but, it thrives on imagination and aims to open up new perspectives on what are sometimes called wicked problems, to create spaces for discussion and debate about alternative ways of being, to inspire and encourage people's imaginations to flow freely. "Jewelry is a mirror of how 'value' is perceived in a specific social and cultural context."
As the only and one college in China who is invited by WantedDesign, Tongji D&I represents together 13 designers with 39 outstanding works, to show that contemporary jewelry and fashion can be spectacular, radical, critical, conceptual, and act as a catalyst for collectively redefining our relationship within communities to reality, offers a specific view of design, art and innovation, and gives new meaning and possibilities to fashion and design development.
Exhibition Participants: Frank CHAI, Zhiwei GONG, Hao HU, Kerr HU, Zhen QIN, Jie SUN, Mingyan SUN, Qian WANG, Jun XIE, Fan YE, Queenie YUAN, Andy YUK, Xiaochuan ZHANG, Tina ZHAO, Yi ZHAO
Coordinators: Yan CHAN, Tina ZHAO
Exhibition Designer: Tzu-jung LEE
Graphic Designer: Eager Zhang
Workshop Participants: Tzu-jung LEE, Yuzhou WEI, Ningxin WU, Danlin ZHANG
NYCxDESIGN, New York City's annual celebration of design, attracts hundreds of thousands of attendees and designers from across the globe. Taking place each May—next occurring May 10-22, 2019—the event celebrates a world of design and showcases over a dozen design disciplines through events taking place across the city's five boroughs.
The exhibition "From the Fashionable World to the New Communities" will be opened to the public from 16 - 20 May at Industry City, Brooklyn. Here are some photos of the Press Preview and pictures of the works.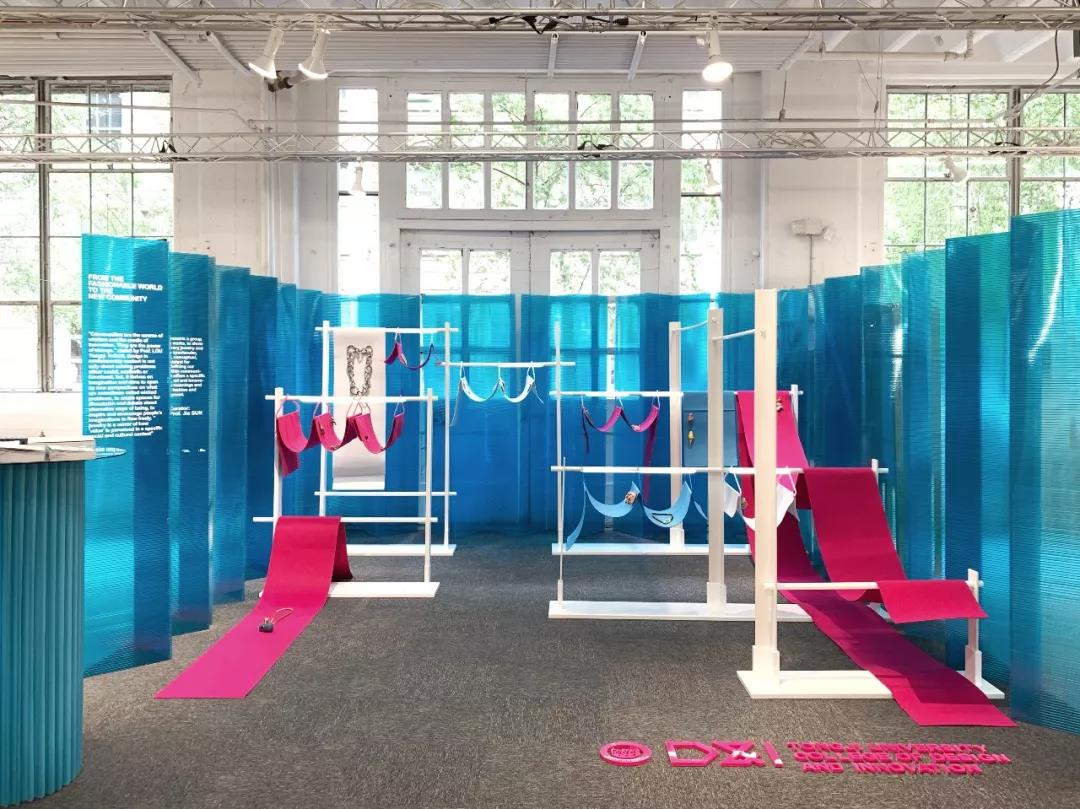 Exhibition Site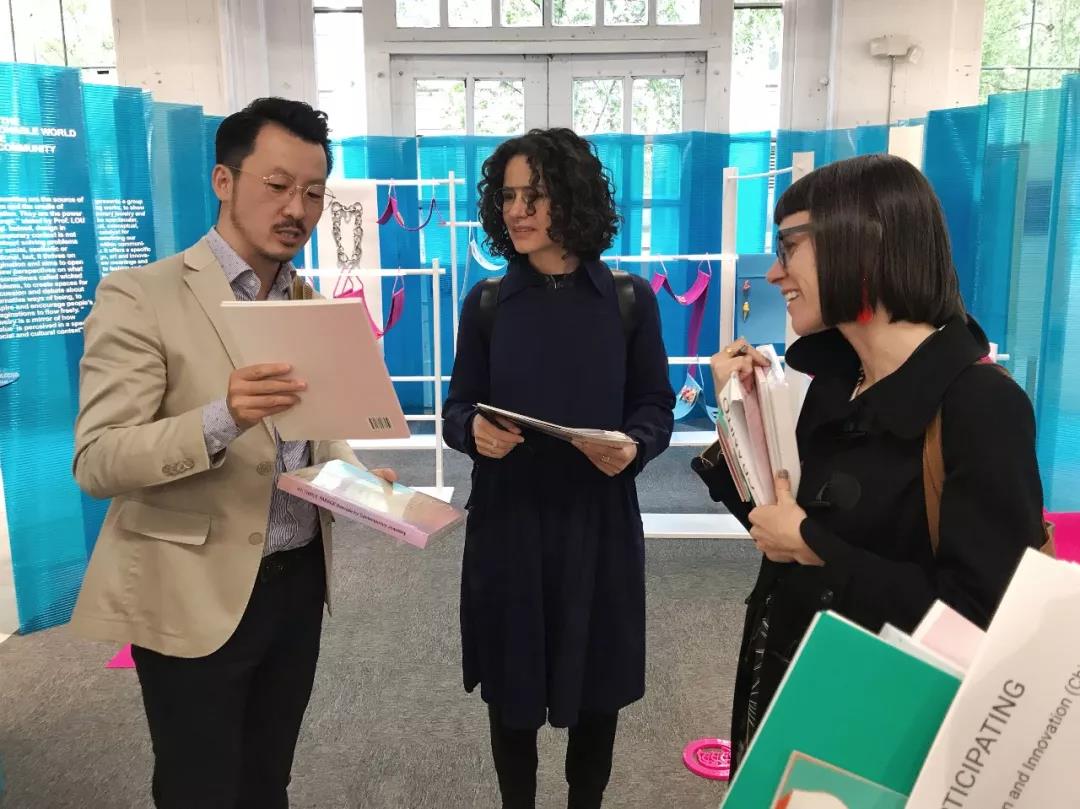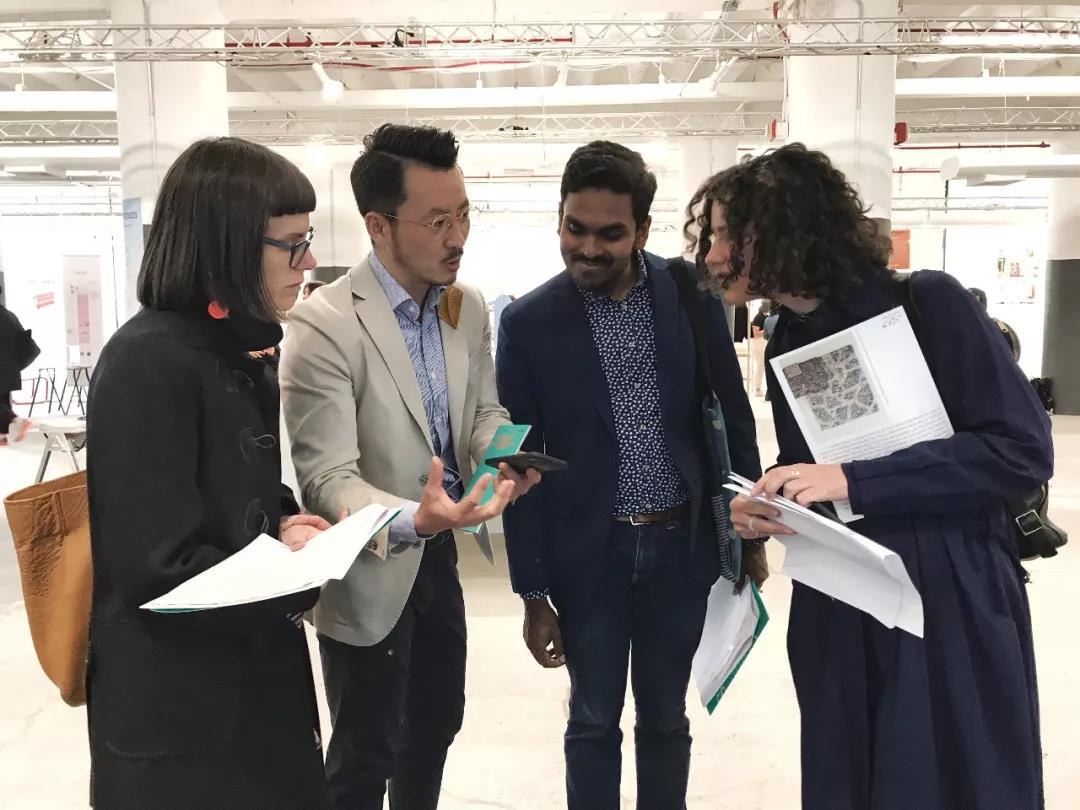 Prof. SUN Jie was introducing the exhibition concept to the judges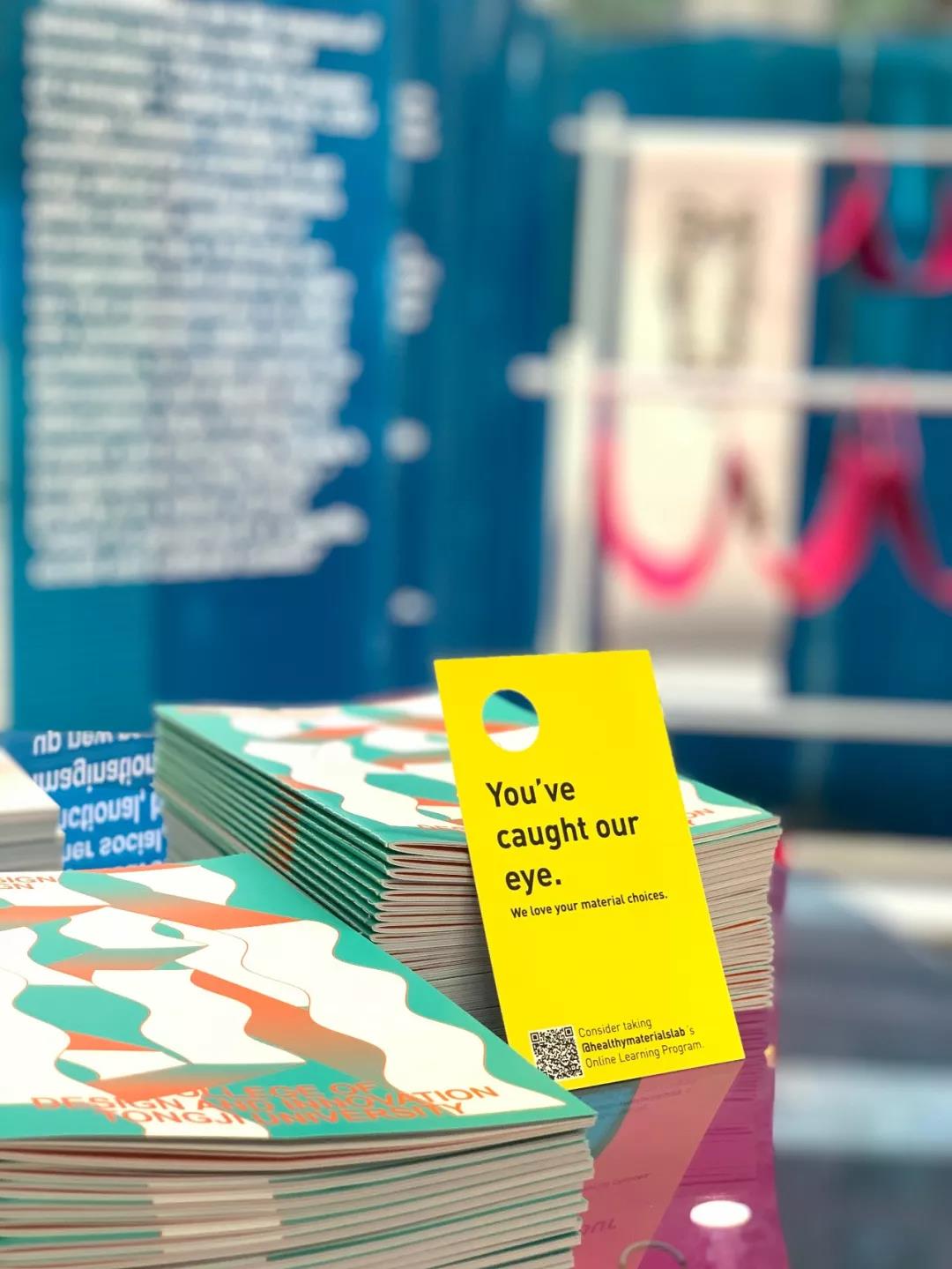 The "You have caught our eye" tag from the judges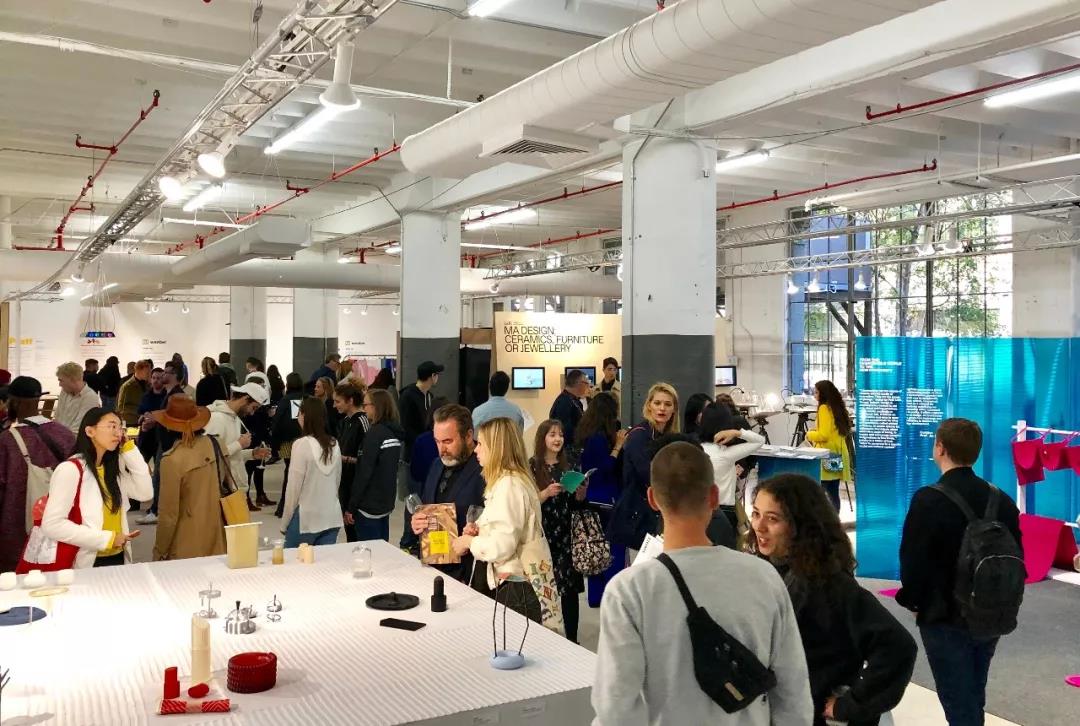 WantedDesign Brooklyn press preview site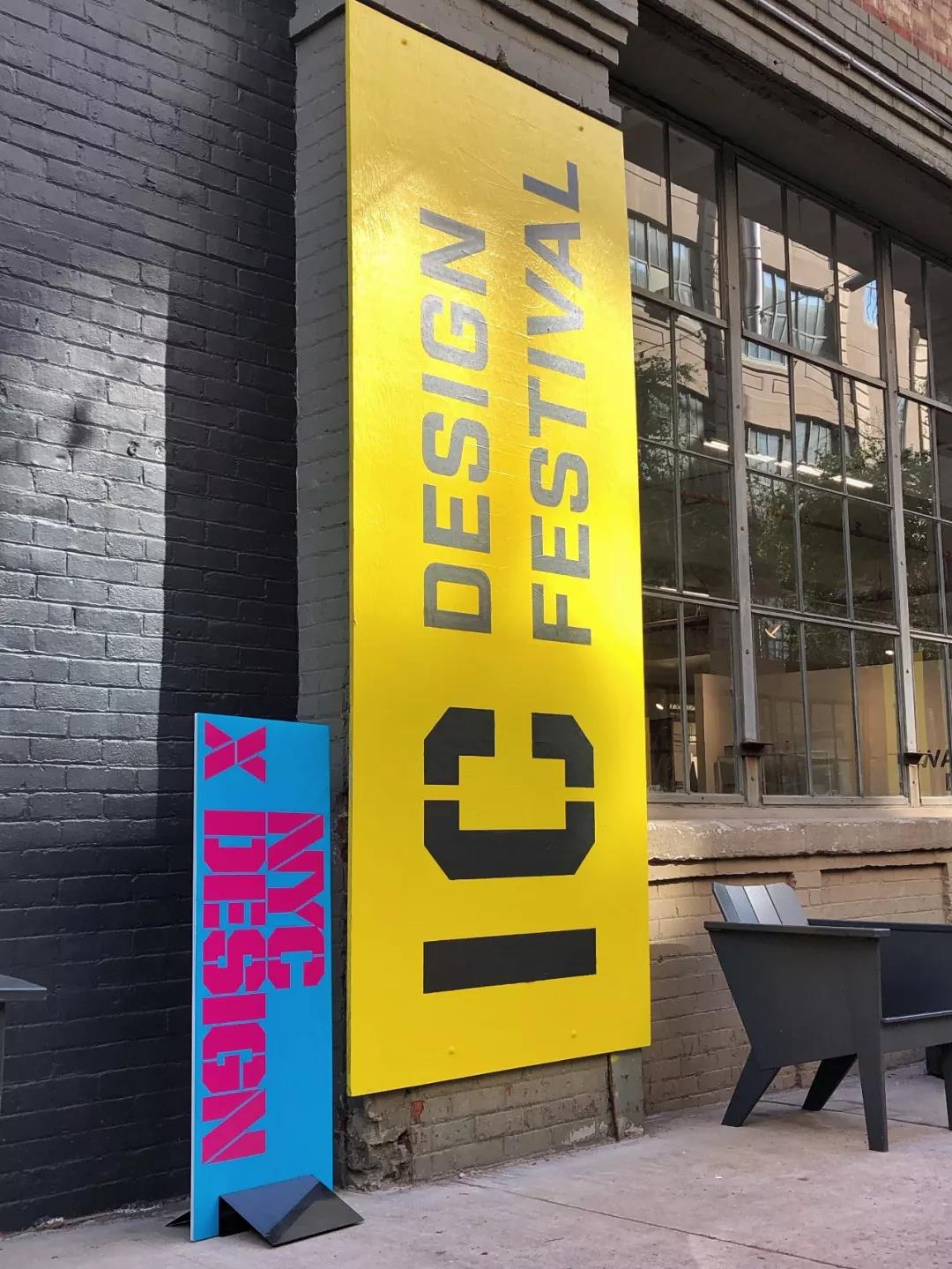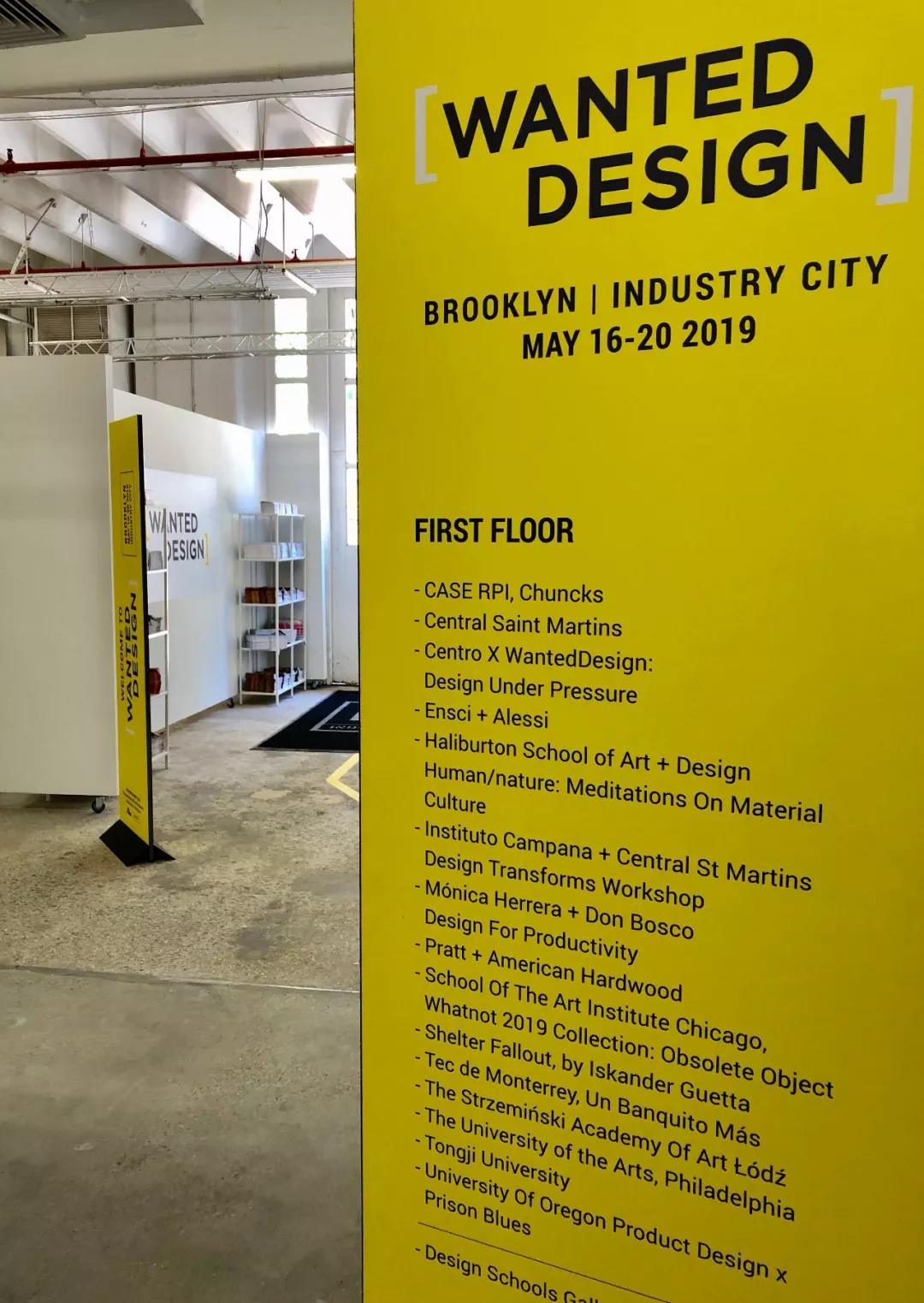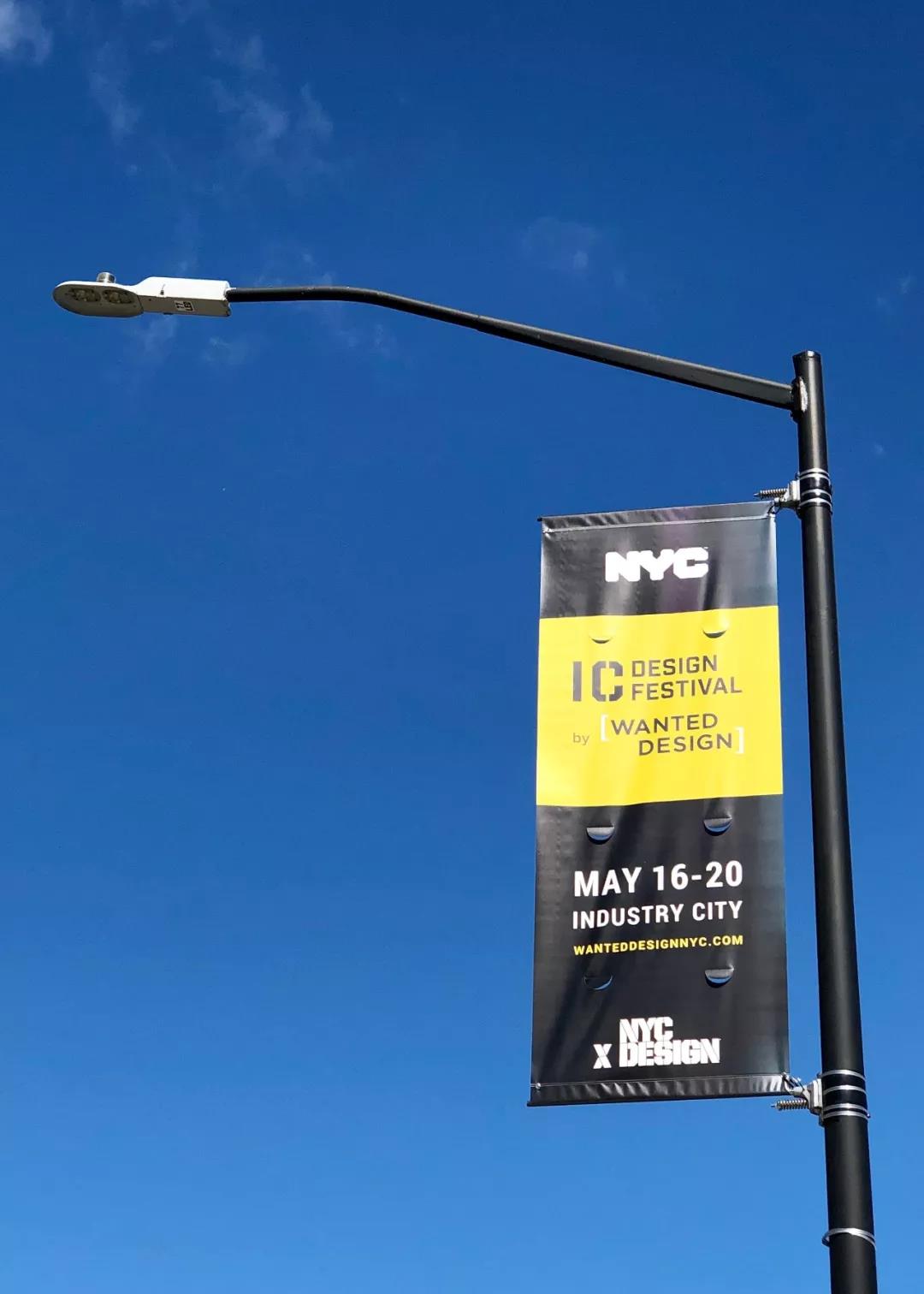 Signs of NYCxDESIGN and WantedDesign now can be seen in New York.
部分展览作品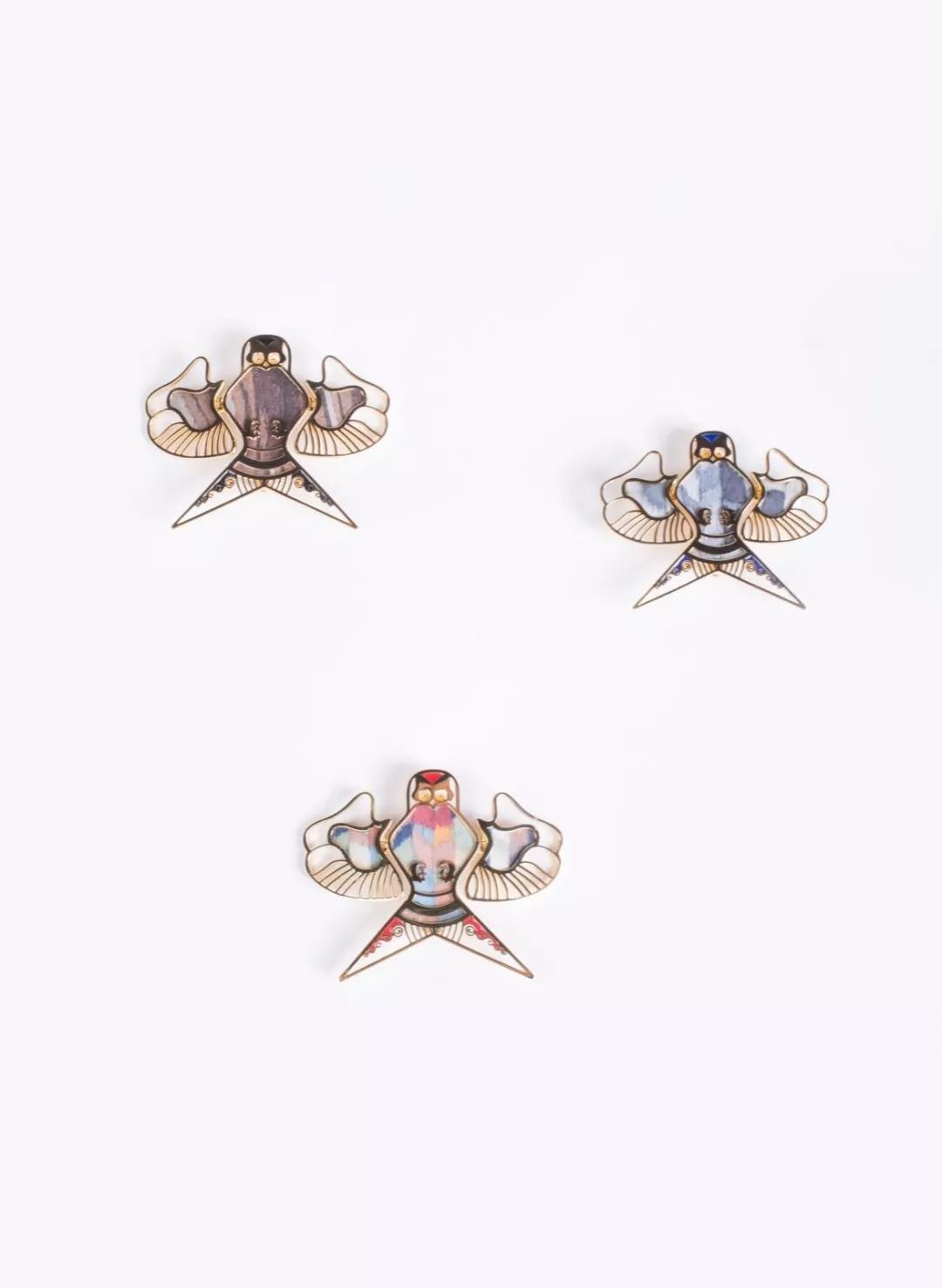 Shijian Tina ZHAO
Swallow Kite
60 X 50 X 10 mm
Metalworking, mosaic
Recycled wood, sterling silver, enamel
2019
The Swallow Kite series depict the nostalgic memories of childhood. While urban life, like a perpetual motion machine that won't stop for anyone, has its energy lying within skyscrapers, luxury leatherware, and humming engines of sportscars, the vivid childhood memories linger in the joy of flying kites. The artist creates a series of hollow-out swallow kites with layered patterns simply combining metal and recycled wood, to recapture the innocence of care-free childhood.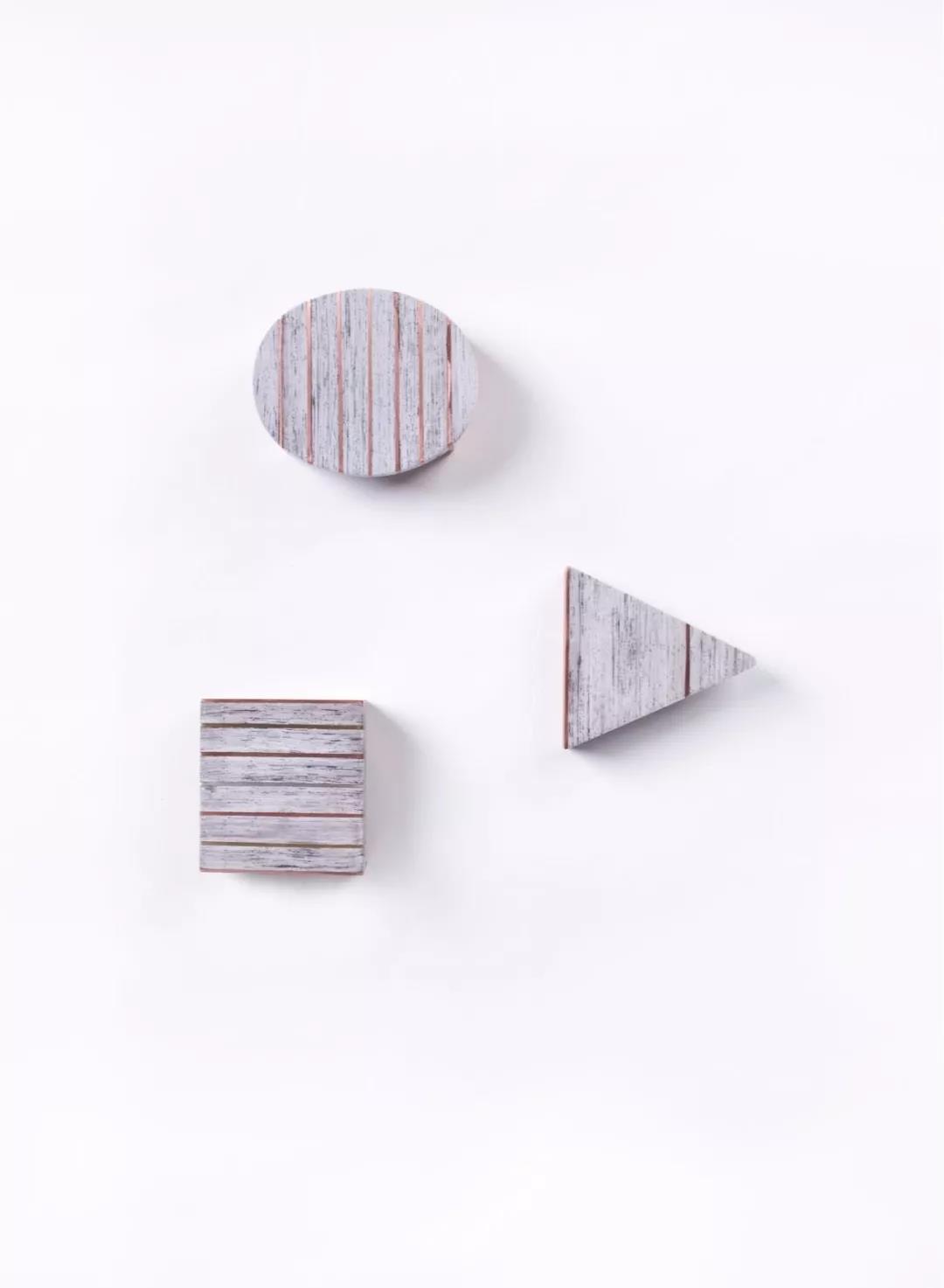 Zhiwei GONG / Mingyan SUN
The Waste Plan -2
45 X 45 X 20 mm
Paper pasting, metal welding, etc.
Office waste paper, sterling silver, red copper, brass
2018
The two artists create a series of jewelry from office waste paper, recycling waste into something wearable as a constant reminder of environmental problems.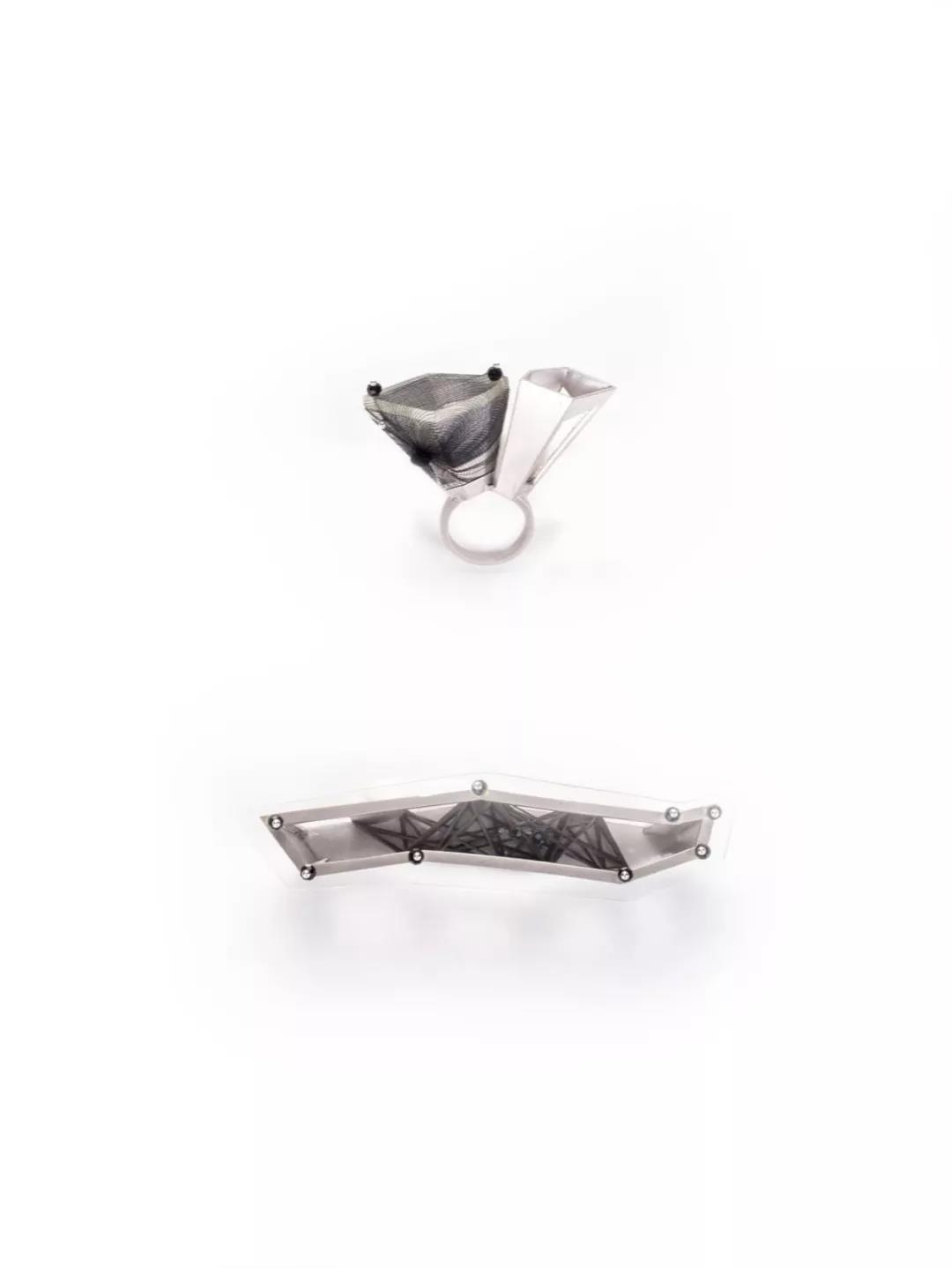 Hao HU
Born by Nature - Ring
48 X 45 X 23 mm
Casting, cutting, weaving
Zinc alloy, acrylic, nylon bungee cord, elastic mesh, artificial crystal
2011
Although human life is as tiny as stardust compared to the magnificent and a morphous universe, the artist endeavors to find the complicated reasoning core and spiritual awareness of human beings.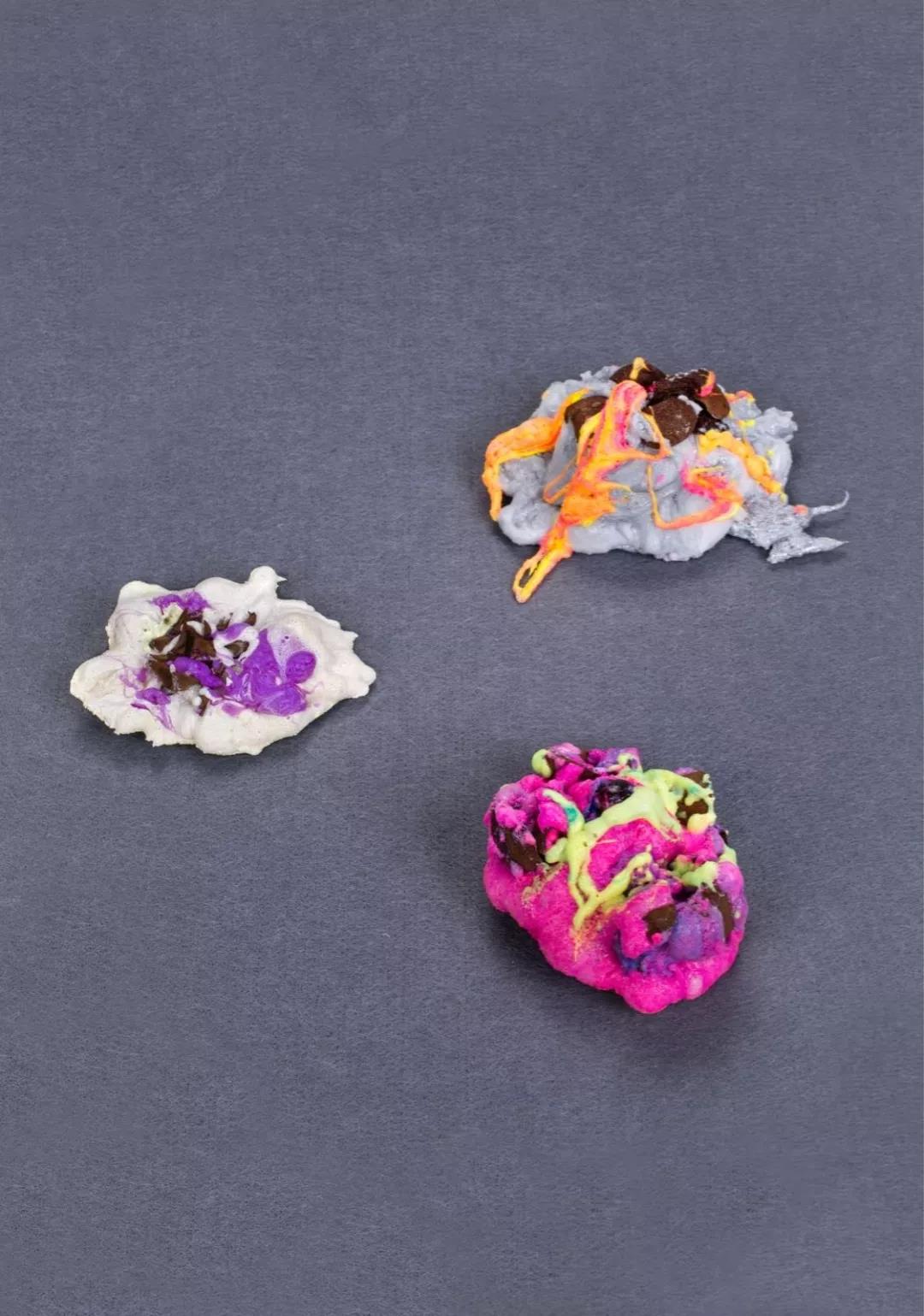 Kerr HU, Fan YE
Bizarre Fruit
87 X 70 X 45 mm
Silicone foam, longan
2019
When molten silicone foam with vibrant colors
meets the carbonized fruit,
the carbon-based life and the silicon-based item break their inherent boundaries,
blending with each other.
New bonds are naturally set
in the forms of parasitism, connection, absorption or acceptance,
leading to emergence of bizarre life.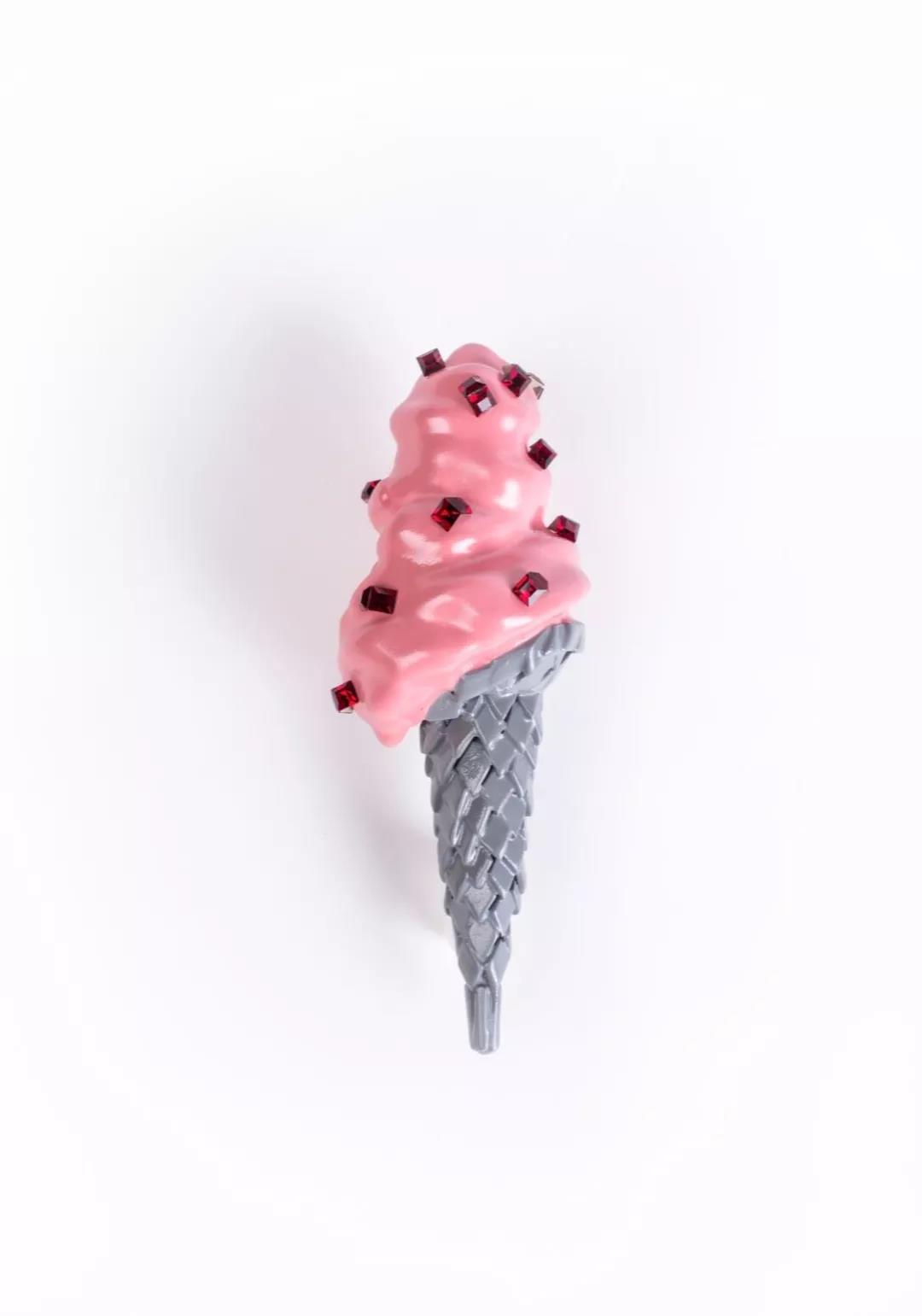 Jie SUN
Young & Beautiful
80 X 70 X 40 mm
High-tech veneers, metal, silver, plated coating
2015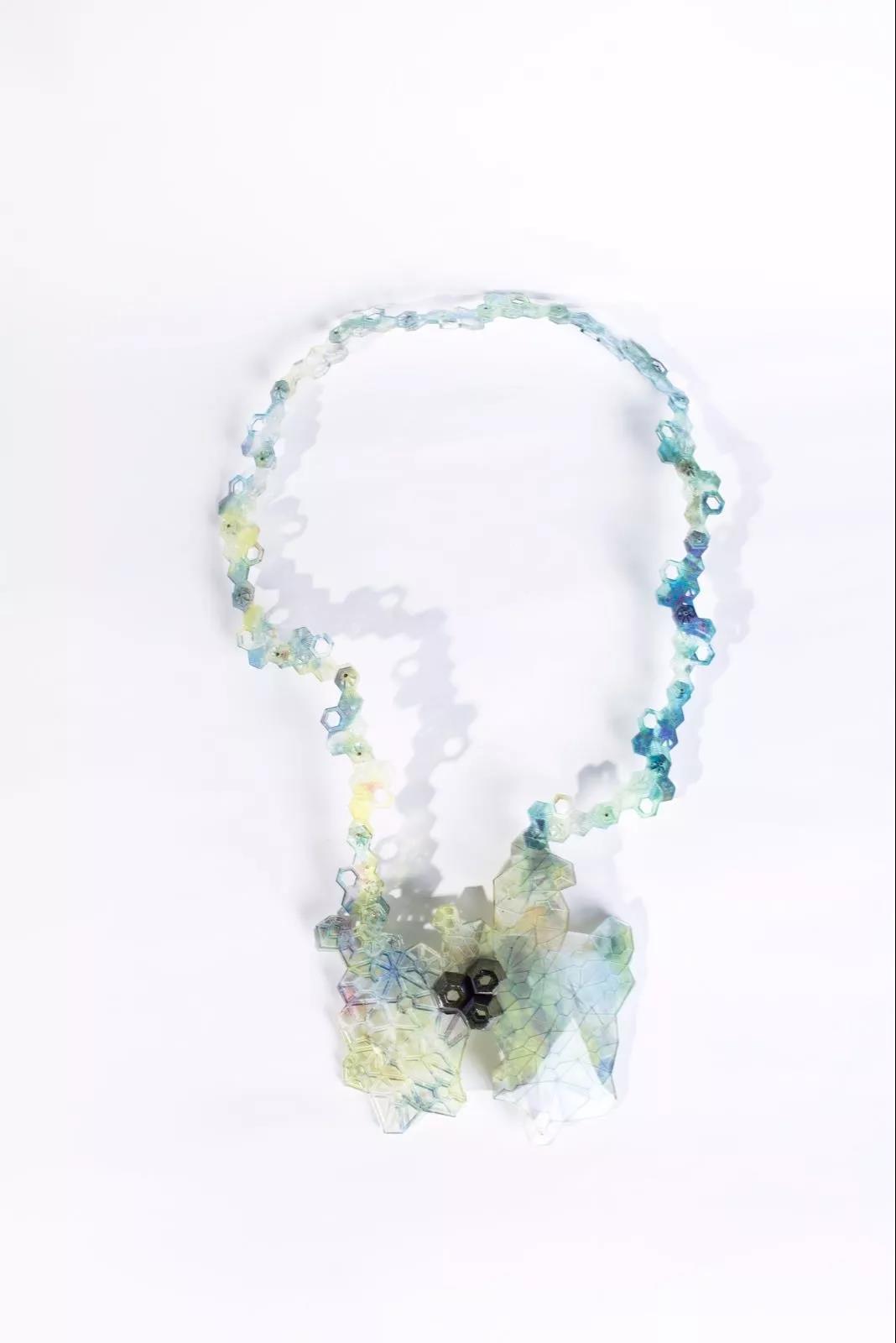 Qian WANG
Obstructed Scenery
500 X 180 X 550 mm
Leaser cut, 3D printing
Acrylic, nylon, brass, silver wire
2016
Inspired by the design philosophies behind Chinese and Western gardens, the artist uses digital engineering and traditional craftsmanship to combine traditional culture and art.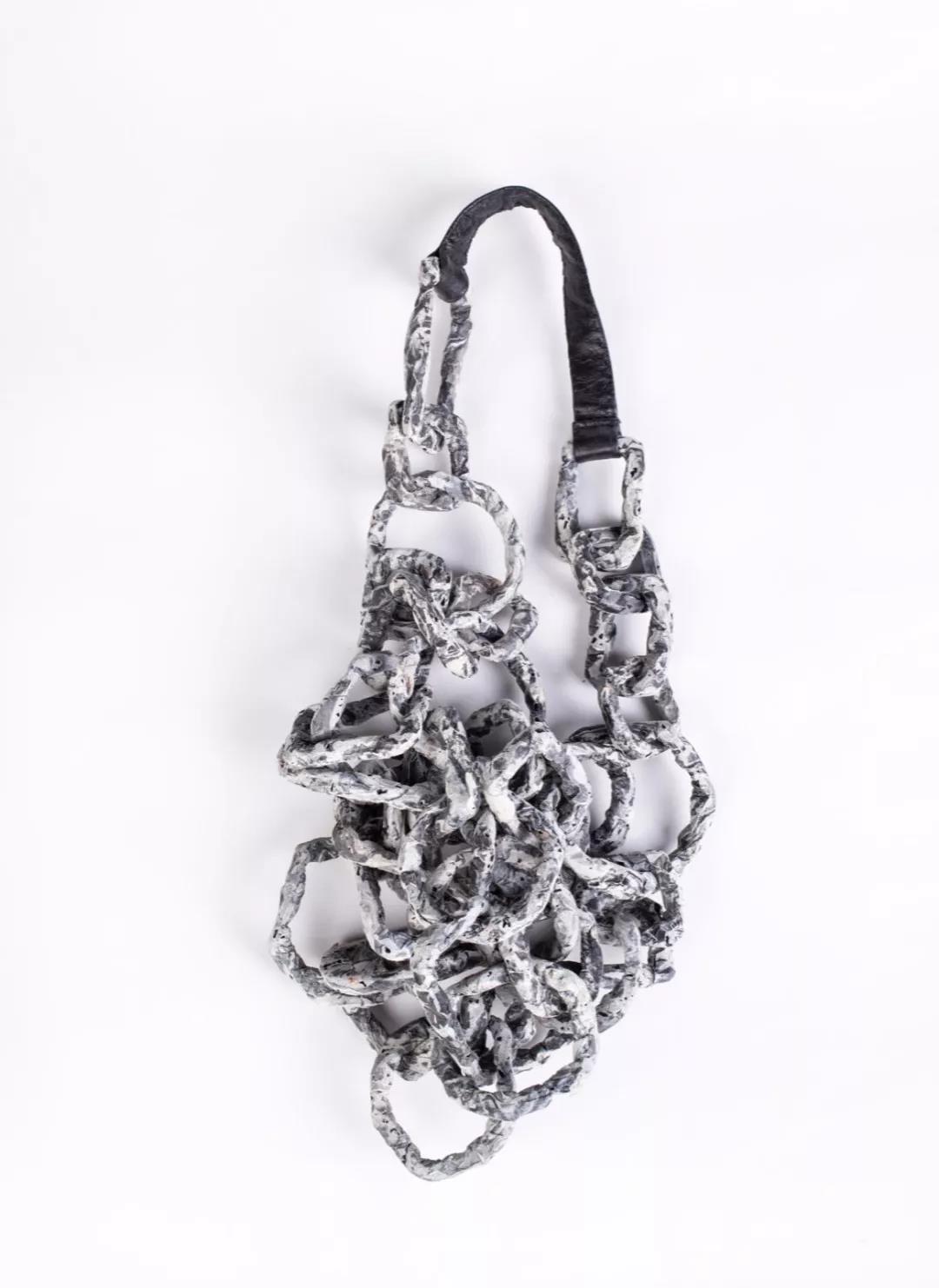 Jun XIE
The Edge of the World II
240 X 450 X 55 mm
Resin, red copper, paint, Taranaki iron sand
2016
By mixing resin clay with the Taranaki black iron sand exclusively produced in New Zealand, the artist uses lifeless cement-like materials to retell a story of the natural beauty and culture of the Oceanian country, just as the worn-smooth slate streets tell the stories of Guangzhou for generations.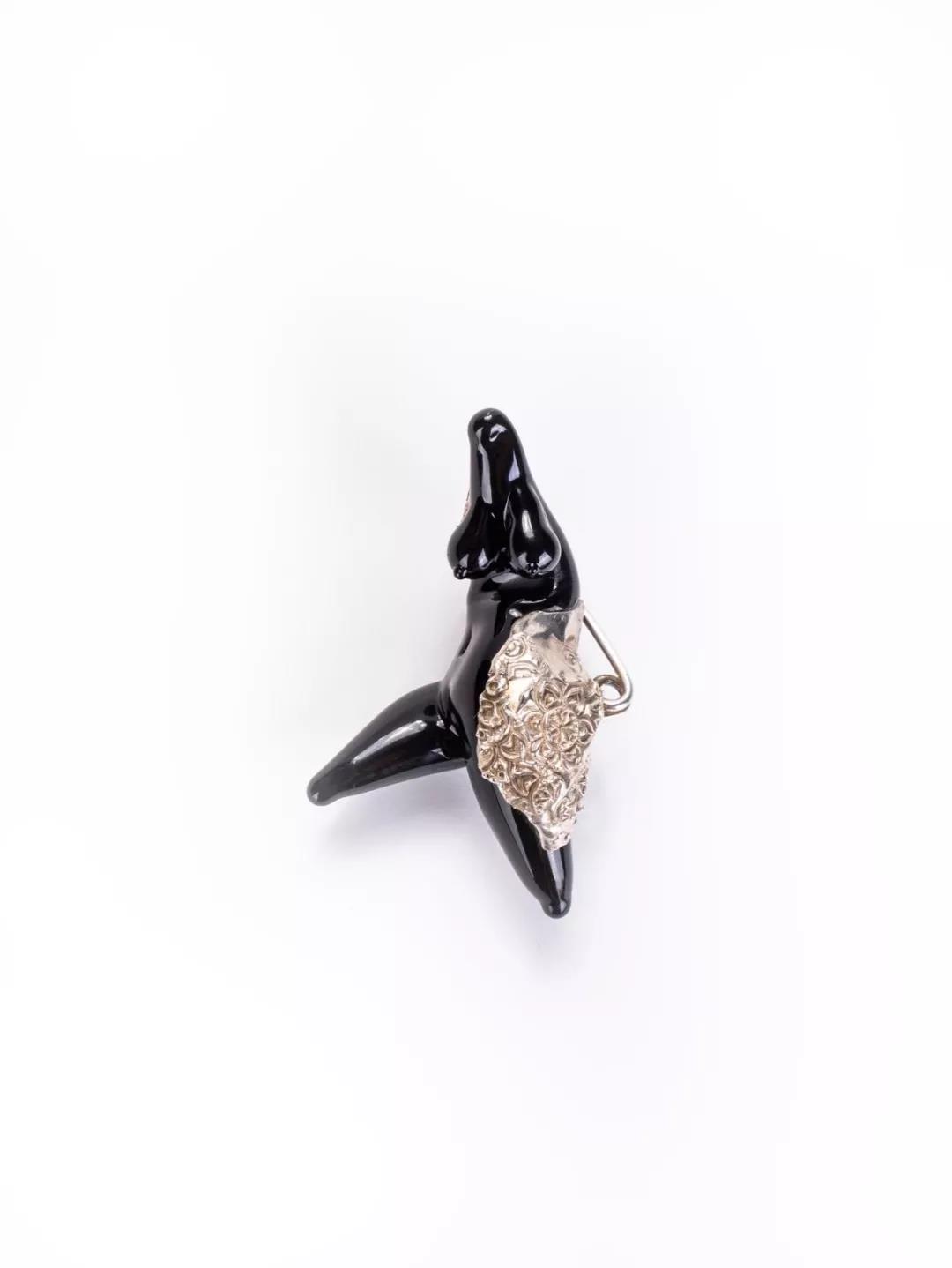 Queenie YUAN
Reflection
Glass Series
80 X 50 mm
Lampworking, lost-wax casting
Borosilicate glass, sterling silver
2018
Inspired by human body, the artist expresses the value of life through her works.
Humans talk inwardly through memory and reflection, while craving to go outward to connect and be connected with others. The gleaming optical fibers resemble invisible tentacles – a means to perceive the world around us.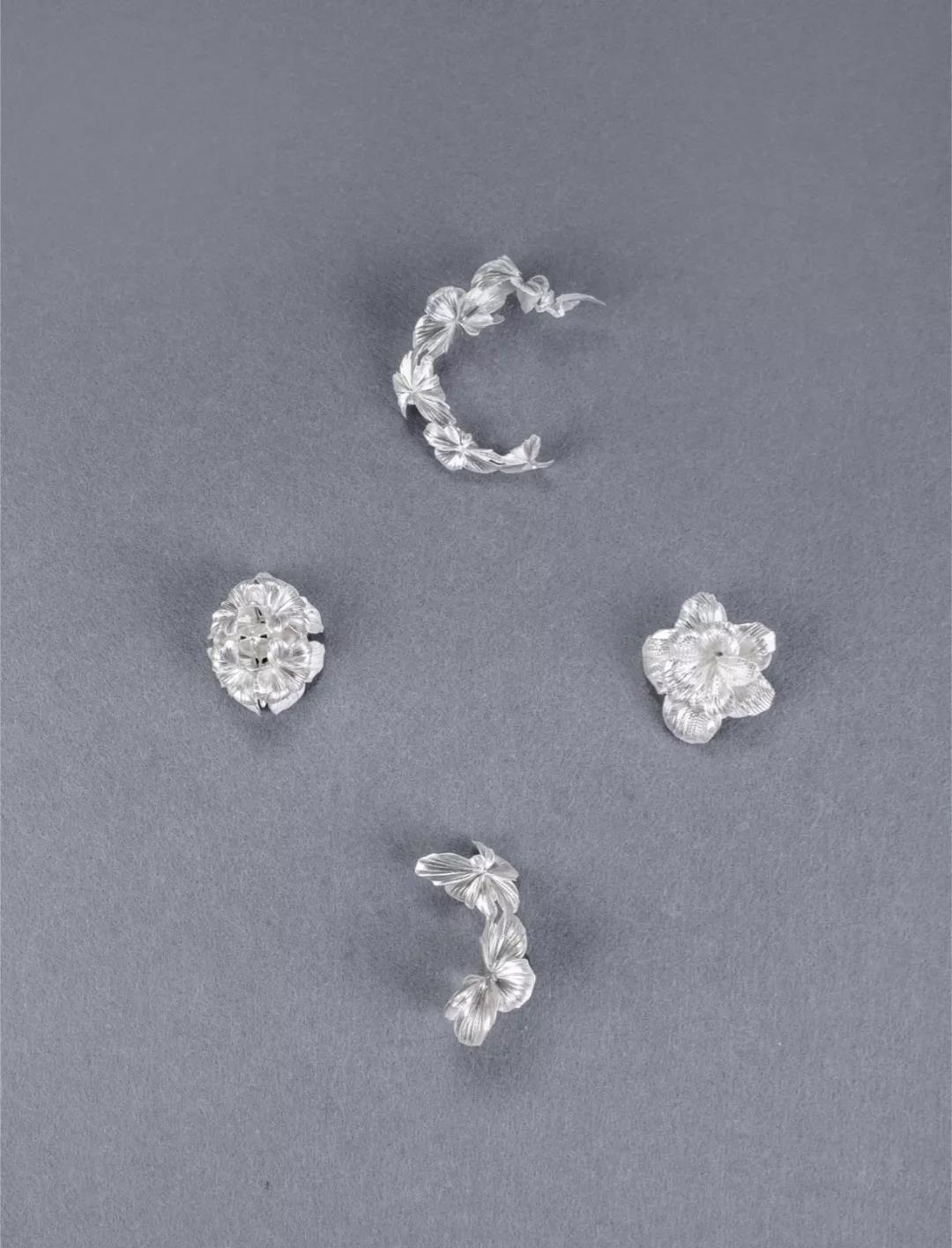 Andy YUK
Flowers with Fingerprints
59 X 69 X 10 mm
Computing, handcraft
Silver
2016
The Flowers with Fingerprints series, with flower as its signature element, feature unfading fingerprints on the petals processed by digital methods, creating a unique pattern adorned with the natural floral grains. Shaped by wax mould and welded by hand, the matte jewelry pieces are a product of digital technology and handcraft, highlighting the intersection and marriage of high-tech computing and craftsmanship.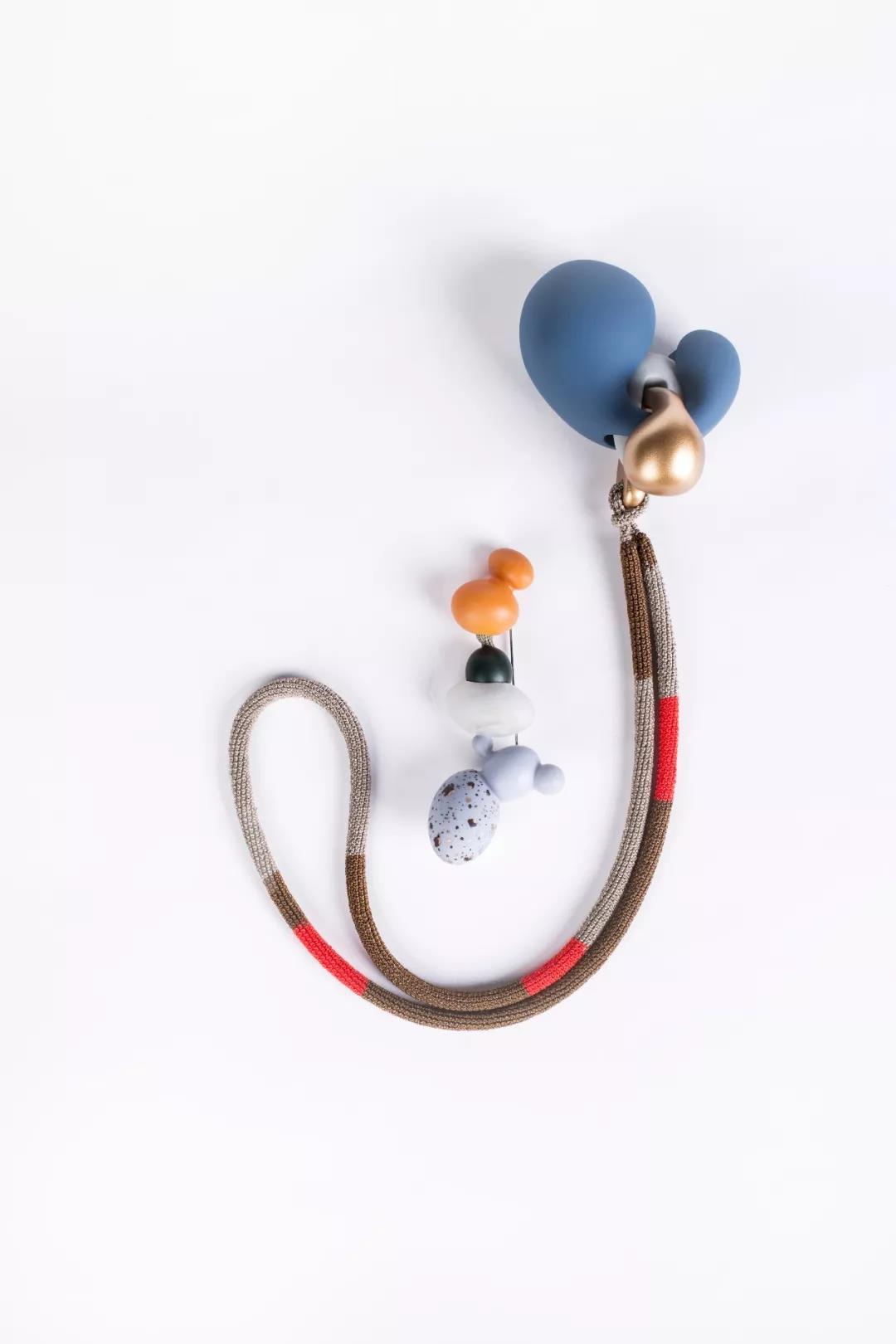 Xiaochuan ZHANG
Lockey - Necklace
90 X 100 X 66 mm
chain length: 410 mm
Resin, rubber, polyester thread
2018
The "Lockey", or the Luban lock, a traditional Chinese toy with interconnected components, is reinvented with parametric design and flowing shapes. This ancient craft integrated with modern design language is brought back to life, turning the decorative meaning of jewelry into the game of block building.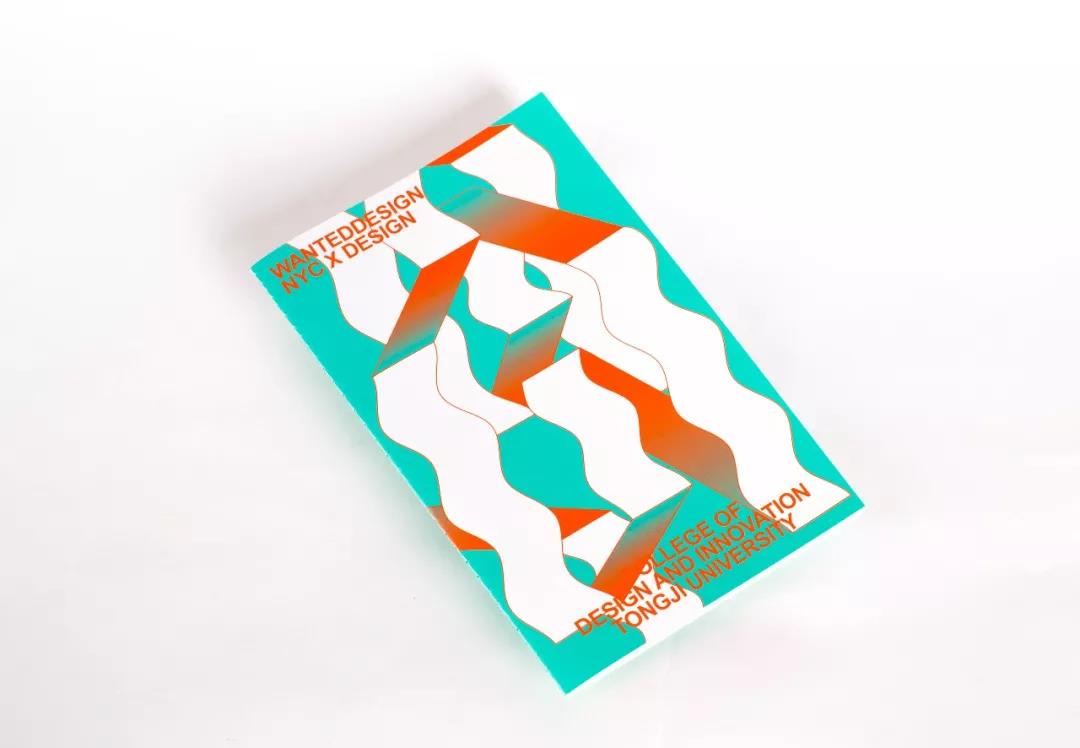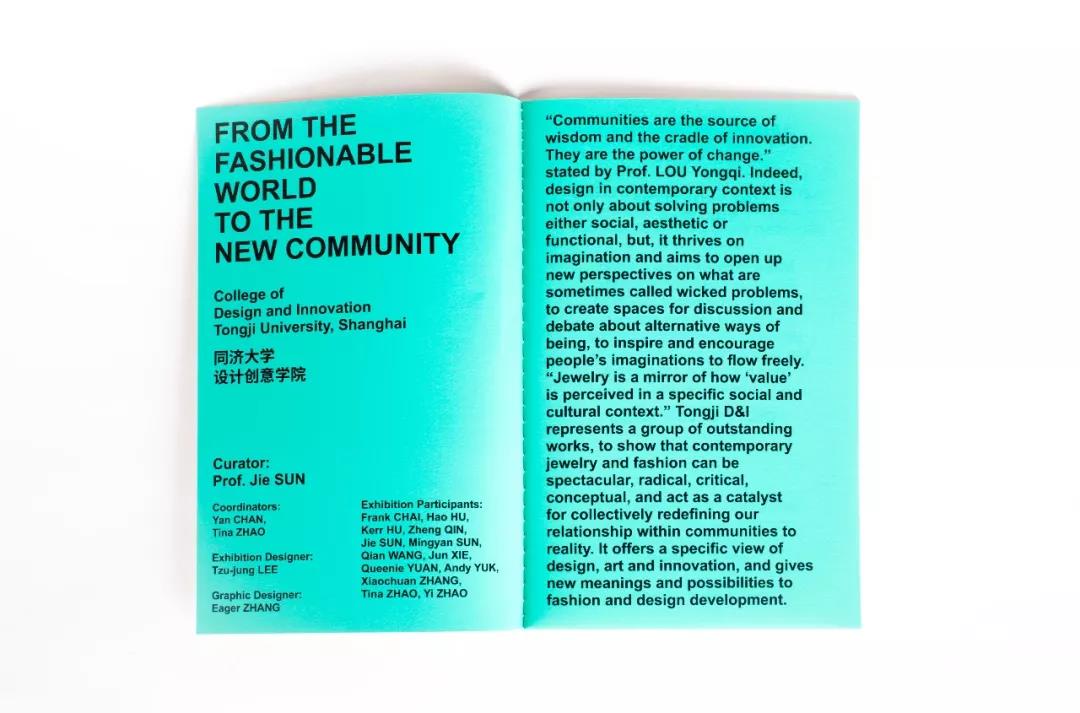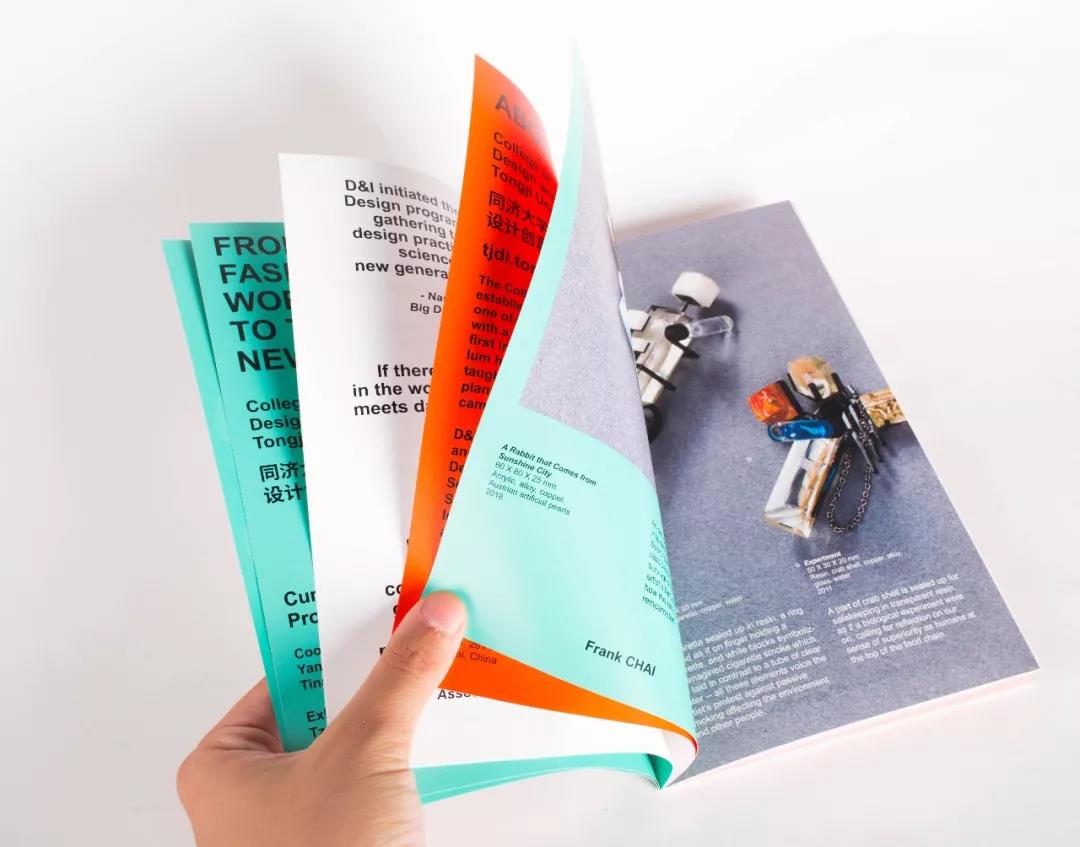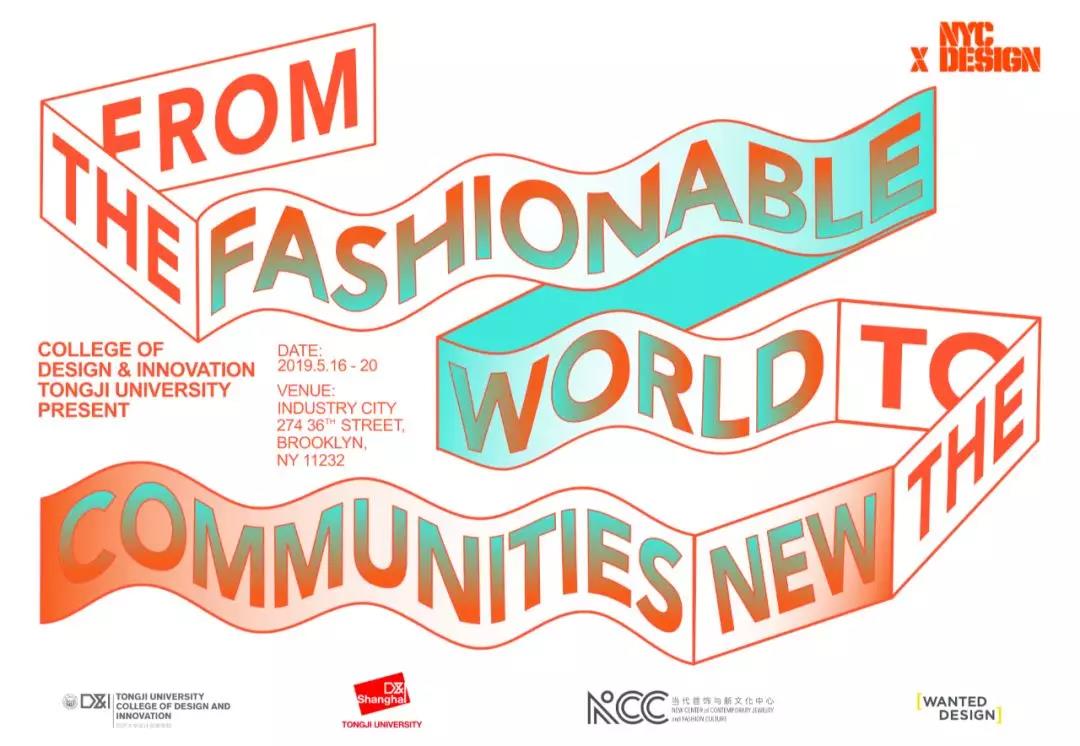 ---
From NoCC