Professor Hongtao Zhou featured at Imprimer le Monde (Print the world), Centre Pompidou 40 Anniversary Opening Exhibition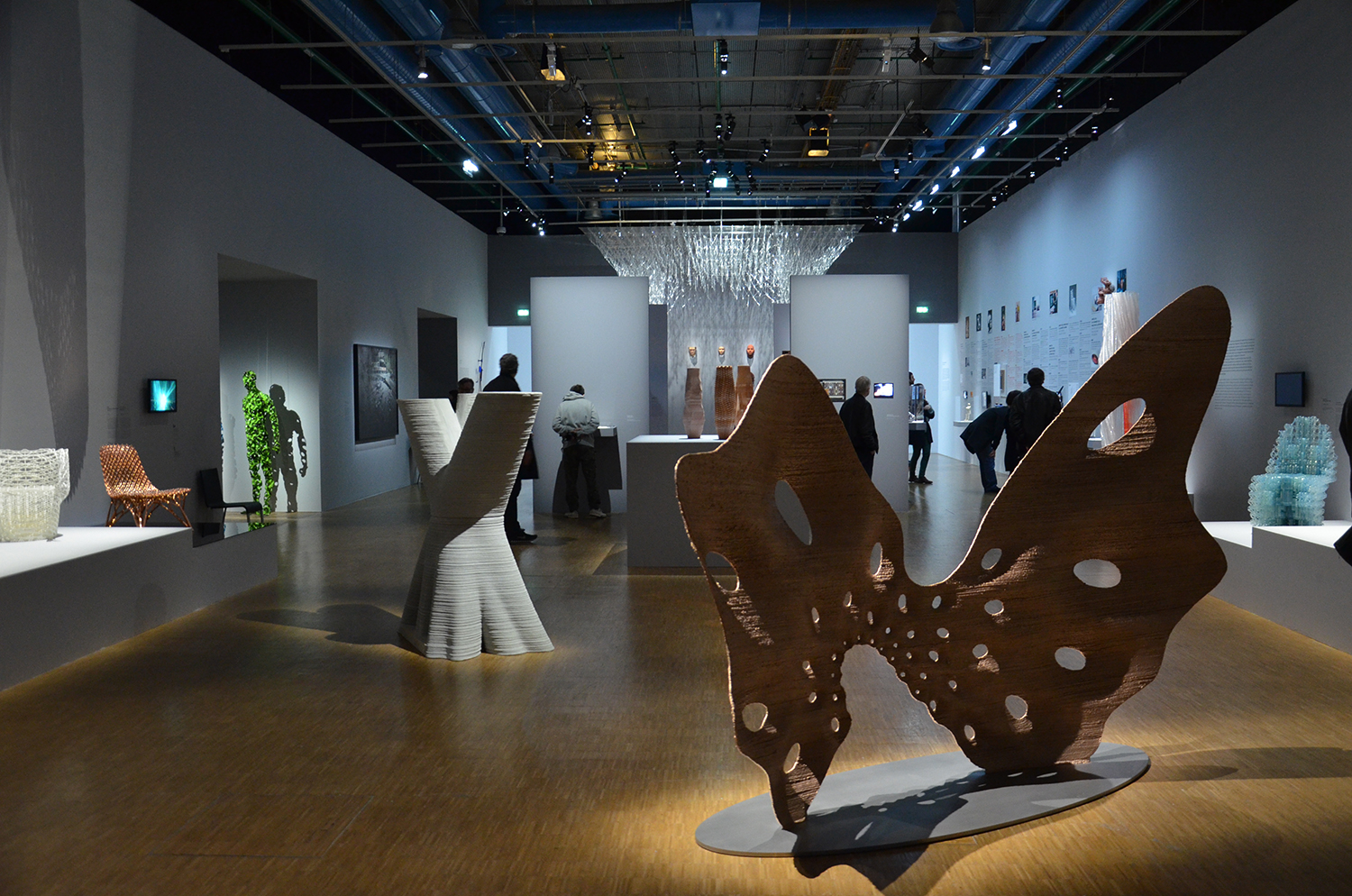 D&I professor ZHOU Hongtao is invited to exhibit his 3D printed Textscape projects in an exhibition "Print the World," which is the opening exhibition of Pompidou Center 40 Anniversary Celebrations. Not only is he the only independent artist invited from China, Dr. Zhou also presents as one of the world's top 40 key artists, designers, architects, researchers, scientists, digital musicians and entrepreneurs who use 3D printing technology in their creative projects.

Prof. Zhou also participated in the opening, symposiums and workshops of the exhibition as a part of the first edition of Mutations/Creations, a new platform for art, science and innovation at the Centre Pompidou, in collaboration with Ircam. Dr. Zhou Hongtao is also an executive member of The Association of Chinese Artists in American Academia (Across the Divide) in the US. He recently won the Artist of Hawaii Award and Violette Wong Hu Award by Honolulu Museum of Art.