D&I student won Gold Award in 2016 Panasonic Green Space Design Competition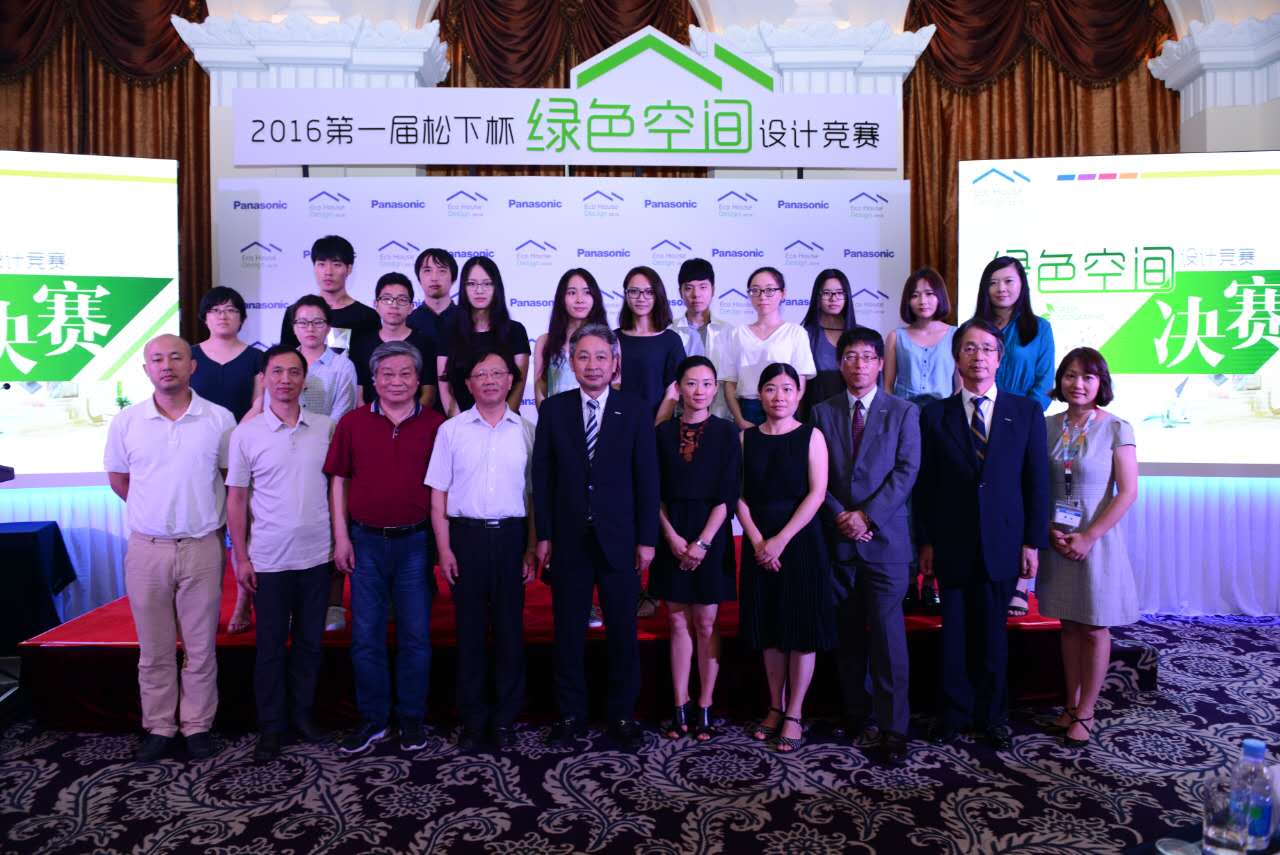 The finals of the First Panasonic Cup Green Space Design Competition was hold in the Garden H-otel on July.5th 2016. And after a fierce competition, Shi Tianjin won the Gold Award, Yang Jinnuo won the Silver Award, Wu Yiting and Liang Yiling both won the Bronze Award, which make 4 month of intense competition have a satisfactory ending.
The competition is surrounded by the topics of "Building a Eco (Ecological / Conservation / Optimization) house which was full of fresh air", the dwelling environment will be full of fresh air through architectural design and interior design to describe the form of green space, make urban residents hurt by haze live more relaxed.
Breathing House designed by our student Shi Tianjin , which is a synthetical design case based on building fresh interior air , with thinking about adding oxygen, dedusting, decreasing temperature, adjusting humidity etc, and also use the form of Japanese traditional shoji windows and microalgae curtain, and match up with interior humidity regulator system which are based on IOT. We can choose interior living room which was fit for us whenever necessary. So her novel design concept make her won the heaviest gold award.
200 students from 10 universities Participate the competition including 4 Co-organizer university Tongji University, Shanghai University, East China University of Science and Technology and Shanghai Institute of Visual Art when the competiton start . Under the guidedance of teacher Yanghao , teacher Wuduan and teacher Maji, students of our college gained great achievement, and the sponsor-Panasonic company will provide the chance of visiting Kyoto, Nagoya and Panasonic factory in japan for winners .